are you a contractor...Or a Firefighter?
If you're like most contractors, you spend the majority of your day putting out the fires your company set yesterday, with the knowledge that the fires you put out today are bound to pop up tomorrow.
The bad news is this stressful pattern is going to continue until you change some things about the way your business runs.
Maybe you're lucky enough to have a good size company where other people can work on things and deliver the products and services your company sells.
If so, there are other people who can potentially help but they can't because no one is quite sure how you really want things done.
In the meantime, you are killing yourself trying to do everything.

I know you want to be able to go on vacation, and not feel like the place will burn down if you don't check in everyday.
I also know you hate the feeling that you're the only one who knows the ins and outs of your business.
And if you're like most contractors I first meet, I know you probably pretty much hate your employees, too.
It doesn't have to be this way.
What does the future look like for you?
What will your business look like in a year from now? What about five years from now?
How will you ever grow if you are...
—Still working in every aspect of the business—instead of on it?
—Unable to hire and train people up quickly to do things the company way?
—Spending the bulk of your time answering the same questions over and over again, day after day?
Wouldn't it be nice to be able to get people up and running, doing their jobs properly, and making you more money within just a few weeks?
Wouldn't it be really nice to have a business that could run without you?
You can do all of these things and more with operating manuals.

I'm living proof that it is possible...
After working for more than 25 years in every facet of my family's plumbing, heating, cooling business, I sold my share in the company to my brothers and retired from the contracting business. 
I was able to do this and set my family up for continued success because I was so successful in implementing business systems and training people. By the time I was ready to go, the business was running so efficiently it could run without me.
Today, I live in sunny Phoenix, with plenty of golf courses. And when it gets too hot in Arizona, my wife and I are free to travel.

My wife and I are living our dream. We kept our promise to each other to retire from the rush of contracting before the age of 50, and to then help you do the same thing.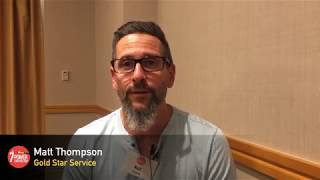 I Know it Works
Gold Star Service signed up based on our knowledge of Al Levi's track record with helping other companies grow through…
Matt Thompson, Gold Star Services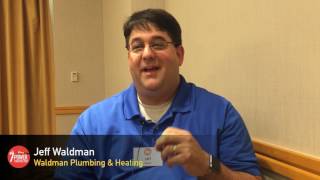 Not Another Program On My Shelf
I worried the these Operating Manuals would end up on the shelf like all the others but Al's steady support…
Jeff Waldman, Waldman Plumbing & Heating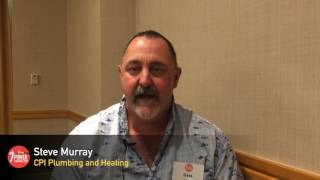 Easier Than I Thought It Would Be
Signing up early allowed CPI to wring maximum value from the Build Your Operating Manuals Program. The templates provided were…
Steve Murray, CPI Plumbing
Introducing the 7-Power Contractor
Build Your Operating Manuals
online course
The Build Your Operating Manuals Online Course contains everything you need to implement operating manuals at your plumbing, heating, cooling, or electrical contracting business.
It includes the three key integrated manuals—CSR, Dispatcher, and Technician—and the three types of organizational charts that can change your business for the better immediately. The course is composed of 23 bite-sized video lessons where I personally lead you step-by-step through the entire process. You also will receive a workbook, handouts, and helpful demonstration videos. Here's exactly what you get...
We spent over $100K to develop the first edition of these operating manuals in 1996, for my family's Long Island, New York-based plumbing, heating, cooling, and now electrical business. Refined with hundreds of clients over the past 15 years, these manuals are thoroughly road tested and proven effective.
My comprehensive operating manuals templates reflect 90 percent of what most contracting businesses require.
All you have to do is edit and that's a lot easier than trying to create them from scratch!
And when you're ready there are up to 28 other manuals available.
There's more to operating manuals than you might think. That's why I've created this video tour, so you can see exactly what you get and just how complete they already are.
That said, manuals are much more than just words on a page. They need to become a permanent part of your culture. That's why I created a detailed video course, to teach you how to do just that.
In this module, I lay out what to expect from the course, where these ideas came from, what's it it for you, and my "operating manual philosophy."
Lesson 1 - Introduction
Lesson 2 - Origin
Lesson 3 - What's In It for YOU

Lesson 4 - In This Course
Lesson 5 - Al's Operating Manual Philosophy
Organizational Charts & The Triangle of Communication
In this module, I discuss three types of organizational charts you need to run your business—box chart, depth chart and flow of communications. I'll also explain in detail how they work and why they are important—even in small companies. Then I'll introduce you to the Triangle of Communications, involving the CSR, Dispatcher and Tech, which is facilitated by the three integrated manuals.
Lesson 6 - Org Charts Box Chart
Lesson 7 - Depth Chart
Lesson 8 - Flow of Communications Chart

Lesson 9 - The Triangle of Communications
In this module, I cover the importance of picking someone to spearhead the project of building your operating manuals. I'll also walk you through exactly how to adapt the CSR, Dispatcher and Tech manual templates included with this course as well as what to watch out for. You'll learn the best way to go about customizing the manuals—complete with detailed video demonstrations of some advanced editing techniques in Word you can refer back to anytime.
Lesson 10 - Spearheading
Lesson 11 - Customizing the Manuals
Lesson 12 - Demonstrations
In this module, I will show you how to put the manuals to work in your organization the right way. Includes detailed rollout process, sample rollout speech, and do's and don'ts for how to introduce the manuals to your organization and what to do after the manuals are rolled out to ensure their success.
Lesson 13 - Rollout Overview
Lesson 14 - Rollout Speech
Lesson 15 - Mini Rollout (Dos and Don'ts)
Lesson 16 - Full Rollout
Lesson 17 - Post Rollout
Keeping it in the Culture
In this module, I'll discuss what it takes to ensure the manuals become a permanent and dynamic part of your company culture. I'll also share some things to watch out for and how to use the manuals as a tool to correct unwanted behaviors.
Lesson 18 - Keeping it in the Culture
Lesson 19 - Leveraging the Manuals
Lesson 20 - Cautionary Tales
Lesson 21 - Steps of Corrective Action
Maximizing Your Investment
You have plenty of time to implement these manuals, right? No? You're in luck. In this module, I share my top tips and a (hopefully) inspiring story about how to manufacture the time you need to get these three key manuals installed—so your business can run with less stress and more success and you can shift your focus to working on your business instead of in it.
Lesson 22 - How to Not Waste This Investment
You've rolled out your CSR, Dispatcher, and Tech manuals you're already noticing things are getting better. If that's all you're after, that's perfectly OK! Just know that's there are 28 additional operating manuals available for purchase when and if you're interested. You already know how to edit them and roll them out! Just rinse and repeat. In this module, I explain what's available to you and what you might want to undertake next.
Lesson 23 - Wrap Up and What's Next (Hint: Additional Manuals!)

Follow along, take notes, and reinforce key concepts.
To help you get the most out of the course we've created a comprehensive workbook outlining the key concepts of every single lesson.
The workbook also contains plenty of space for taking your own notes. We encourage you to take notes because research shows that hand writing of new concepts helps anchor them into our brains better and faster.
The other benefit of this workbook is that it serves as a quick reference guide if you need to refresh your memory on what to do as you are editing and rolling out your manuals—now and in the future.
Simply download and print the PDF in Lesson 1, put it in a binder, and you'll be ready to roll!
Course Downloads and Handouts 
This course includes everything you need to build your own operating manuals.
You'll learn about the three different types of organizational charts—box, depth, and flow of communications—it takes to run your contracting business properly.
We'll walk through each type of chart in detail and I'll explain the vital connection between these organizational charts and the operating manuals you will be putting into place.
Downloads to Aid Your Learning
Sample Organizational Charts

Operations Manuals Spearheading Status Report

File Naming Procedure

Detailed Word Document Procedures

Sample Rollout Speech

After Rollout Schedule for Meetings

Training Checklist Exercise

Tips on Building a Training Center

Steps of Delegation

Time Tracking Sheet

The 7-Power Contractor Guide to Better Meetings

 The 7-Power Contractor Book (PDF)



Learn On the Go With Audio Files
If you're looking to make truck time more productive you can also listen to the course content on your digital device. Simply fire up your brower and go to our handy playlist. We'll provide the link.
Note: Listening to the lessons is designed to enhance your learning experience from the videos and taking notes in your workbook, not to replace it!
I could go on for hours about how great these manuals are and what a big difference they have made in the lives of many, many contractors over the past 15 years.
But don't take it from me.
Watch this interview I did recently with Jim Criniti, Owner and General Manager of Zoom Drain Philadelphia. Zoom Drain is a prime example of the incredible power of operating manuals. In this video, Jim shares the dramatic positive impact operating manuals have had on his company. Check it out.